Sex, Relationships & The Single Person
Are you tired of reading about sex and relationships advice that always centers partnered people and those in relationships? Me too.  So here I want to talk to the single people, because singles are often left out of discussions  of sex and relationships, not to mention the effects of living single a society obsessed with romance and marriage. Being so-called
'single'
is often touted as a jubilant right of passage. Swinging bachelors, sexy mamacitas, horn dogs… the list goes on. Single people are expected to embrace singledom, independence, be fierce and be loving it. Yet simultaneously, the recipients of so much pity. In my 20s and 30s I spent much of my life single but dating. Many,
many
flings, a few relationships, many genders, many configurations. I was the envy of my partnered and single friends alike in a lot of ways. And, granted, much of it was fun. And much of it was simultaneously shit. People would ask me, "Why are you still single? You're so pretty" "You just haven't met the right person yet" and the dreaded – "Don't you worry about having babes?"… Good grief. People felt so entitled to access my innermost world, without a thought for the invasion of privacy that landed on me from the machine gun of 'concern' for my wellbeing. And I say so-called 'single', because so much of the stigma that goes with being 'single' is not because one is
not
in an intimate partnership, but because of what
single
means in our culture, and how you are treated. The stigma, the pity, the assumptions… the forced self-love, self-sufficiency, the othering, the either / or nature of romantic relationships in our culture leaves us feeling like we are in a constant tug-o-war between relationship or not relationship. Perhaps some of these catch phrases have been thrown at you about your dating and relationship status
You can't love someone else until you love yourself first
Do you want a relationship or are you just lonely?
Are you settling?
Wait for the right person - don't settle.
If you're not happy being single you won't be happy in a relationship
Our society is deeply uncomfortable with the notion of being single, yet simultaneously demands that you
love
your single life. Your partnered and married-up friends may want the salacious details of your (potentially) racy sex life, but wouldn't dare take the emotional risks you have to take just to get by each day, week, month, year. Perhaps they want you to celebrate your freedom as a distraction from the frustration of their partnered lives, despite the acknowledgement that for the singles among us, every financial, domestic and child /pet care burden is on you, and you alone. Never mind how the impact of that wears your down over months and years of going solo. Because perhaps during the pandemic, you were not hugged, touched, or held… for months. And perhaps you are out dating again now, cautious but hungry... maybe for sex or simply just for touch, connection and affection. Granted not all people in partnerships touch each other, but the stigma is great for singletons whose touch hunger often goes unacknowledged.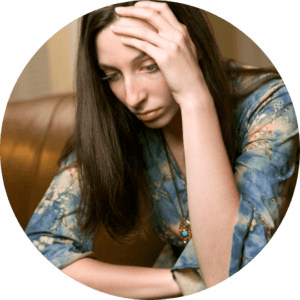 It's easy to internalize one's being single as a reflection of their self-worth. As if being single is a mark against your desirability or value. If only you were more this… or less that… not just OK as you are. Then for those dating it's a never-ending circus of bad dates, so-so dates, bad sex, STI chats / tests ad-infinitum, late nights, hang overs, expensive drinks, dinners and taxis, ghosting, being ghosted and a never-ending level of non-consensual but required vulnerability. Simultaneously every now and again you
do
have an amazing connection, extraordinary sex and the giddy delight of falling in lust…maybe even love. The implication for singles is, you have to enjoy being single
but
also want a relationship. But don't get too needy and desperate, because that's off-putting. And definitely don't settle, and watch the red flags in case you end up dating a narcissist or sociopath. And for women the list is even more tedious: don't be too easy, don't be too submissive, don't be too available...just don't. But don't be a prude, don't be a bitch, don't be too nice.... you get the picture. Hooley Dooley. If you are newly single, or perpetually single and struggling, I see you. You can still enjoy sex, you can still have love if you want it and you can even get touch despite the shortcomings our society tells us about existing solo. I acknowledge that it's hard to be single in a world that makes you feel shit about it, even if they desperately long for release from their own complicated situations and tug-o-war with partnership. So here's to saying, fuck the advice about being successfully single. Sometimes being single is really shit and it's not your fault. Hurrumph. And sometimes, it's a blessing. As someone now in my 40s who is in and out of various kinds of relationships, romantic, sexual and otherwise,
and
an advocate of relationship anarchy ( I
really
hate the name… but I'll make another post about this another time) I am pretty well-resourced to manage the ups and downs of intimacy and sex, with myself, with others platonically and romantically. But it's literally taken a life time of work, reflection, tools and practice. And so, so, so worth it. I know not everyone is.