The Pleasure Program
Free Online Course
Your
free

21 day online course for getting back to what matters during difficult times!

By now, you certainly know the entire planet has been affected by COVID-19. Most of us are beginning to process the changes to our lives, and some of us have started accepting that this is the new normal. Getting used to the new normal is extremely confronting for many of us.

Here's why.

It's traumatic.

Trauma needn't be violent or perpetrated by an individual to be real. When foundations are ripped away 'survival' is questioned and we feel destabilized. Going back to basics now is crucial. Eat. Sleep. Water. Rest. Joy. And Pleasure.

This is a fundamental upheaval in the lives of humanity. None of us know what's coming next so in times of crisis and trauma we go back to what we know. Except, for many of us, what we know, is no longer there or changed forever. For many of us, this is the biggest upheaval we have ever faced. For others, this is a welcome relief of the pain of previous years, a chance to slow down and take a little respite while much of the world stops. Our values are in sharper view. What matters right now? Are how well-oriented are we to live in alignment with what matters to us?

During an existential rebuild, we seek stability and simplicity and are forced to question the decisions we have made in our lives until now. This is a golden opportunity to reflect and take stock of what matters… and for the first time, we may reflect on pleasure as a simple and authentic solution to a world that no longer makes sense.

Because without pleasure, what is the point of any of this?

What I have discovered from being a counselor, coach & therapist for over 15 years is that growth accelerates during a crisis. No one likes being in crisis. No one. And yet, it's what is at the root of expansion, during crisis and beyond. Right now we are forced to connect to what matters – whether we like it or not. Growth is not optional. Adaptation is not optional. They're compulsory.

We are at a maturation point as a species. No longer as innocent or complacent as we were a year ago, what was once normal; being in public, going to school or work, riding in taxis / trains/ buses, touching groceries in a supermarket and even touching each other are now a veritable threat to existence. And when these distancing restrictions are finally lifted, what effect will this time have on our capacity to go back to touching, anything except ourselves, without a second thought?

A year ago, we may have been chasing the next dream. On the treadmill of life. Disconnected from our hearts, relationships and purpose, because a year ago, for most of us, that was indeed normal. But all this fades into insignificance when the world as we know it, just no longer exists. No restaurants, no dates, no parties, no weddings, no school trips, no religious holidays, no conferences, no leadership…it's just us and our lives.
This crisis has already forced our hand at making better use of technology. The paradox of online communication has reached a zenith. The tools that have been keeping us distracted and distanced from our nearest and dearest for the last 10+ years are now bringing us together in safety, in a world where external stimulation no longer matters. Additionally, it's inviting us to be less polarized as we band together as a matter of civic duty. Life is less about the individual than ever before. We are remaining indoors for the benefit of our communities as a whole, not our own individual choices. Most of all it's forced all of us to stop. Slow down. And with that, many of us are recognizing what matters most in a crisis, is our relationships and simple pleasures.
If you're distancing / working from home with a partner/s, it's likely all manner of old relationship ghosts are up-in-your-face more than ever before.
If you're distancing home alone, single, the lack of touch or having events to look forward to may be corroding your spirit.
If you're distancing with family, the dance between gratitude and sheer frustration may be making you wonder if the grass is greener for others, while simultaneously struggling to keep everyone around you safe.
Maybe you're distancing in shared housing, surviving after having lost your job, and wondering what the fuck is coming next.
And then, others, the introverts among us, are thriving with the lack of pressure to be out, to be social, to be productive.
And those who have lived with anxiety most of their lives, are rejoicing that the burden the previously borne alone all these years, is now being collectively shared. Many with an anxious disposition now describe a feeling of validation, of being understood by a world previously too busy to even consider what the point of life even was.
What happens next is anyone's guess but right now our job is to hunker down and love like we have never loved before. Because pleasure matters.
Reach out to old connections. Exercise daily. Eat well. Drink water. Connect with your feelings. Practice patience. Lower your expectations and increase your love. For the first time, there really is no other choice.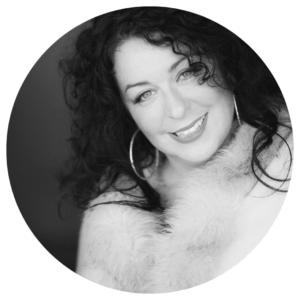 I'm Cyndi Darnell, internationally renowned clinical sexologist, sex and relationship therapist, sex coach and educator. My work has been featured around the world on TV, radio and print media including international publications like The Washington Post, New York Magazine, O-The Oprah Magazine, The Huffington Post, The Guardian, Vice, Mind Body Green, Bustle, Cosmo and so many more. I have spent over 20 years studying and exploring human sexuality, pleasure, connection, emotions and relationships, not to mention having my own fair share of experiences along the way. It's the culmination of this work that has lead me here to create this online school for you. So many of us get no sex education, limited sex education or simply do not know how to integrate the information we find about sex online. Many of us have no one to talk to about this stuff and some of us don't feel comfortable even discussing this with our partners. There is still a stigma about seeing a sex therapist or asking for help because we are expected to just magically know how sex works, as if sex is natural and everything we need to know gets downloaded by magic with no effort on our part at all. But none of this is true. Just like learning to paint, draw or cook, we must learn from someone who knows more than we do, at least to get us started on new techniques. Imagine approaching sex with same curiosity and excitement you feel about taking a new class instead of dread or awkwardness. Imagine having the skills to be able to really understand yourself, your body and your partner's body and truly share that with another. Like with anything worthwhile, if we want to master something, we need to invest in it. To learn it. Practice it and dedicate some time to it. Sex is one of those things. Right now you have two options. You can continue as you have been, hoping things will get better, avoiding the frustration, underwhelm and disappointment of 'business-as-usual' sex or you can make the decision to do something different, to learn more about sex, pleasure desire, touch, the body and so much more. I am super excited to have these offerings for you and I look forward sharing my knowledge and expertise to help you create a life worth loving.