Sex Classes, Embodiment Workshops, Relationships & Pleasure Seminars
Sex workshops + classes for couples & individuals.
Relationship workshops & continuing education seminars for professionals.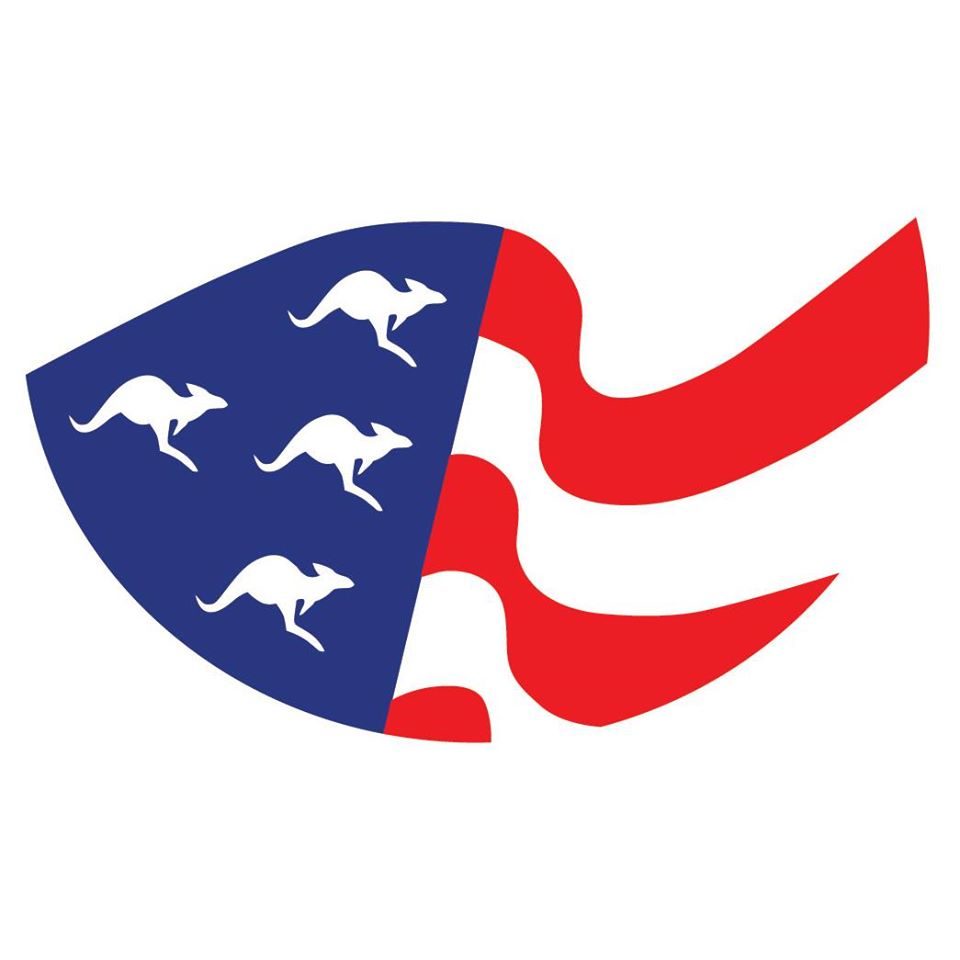 American Australian Association (AAA)
AWNY An Evening with Sex Therapist Cyndi Darnell. Wednesday February 12th. 2020
Just in time for Valentine's Day, please join AWNY for An Evening with Cyndi Darnell!
Have you ever wondered what really goes on in a sex therapist's office? Have you ever wondered what kind of people seek out help from a sex therapist? Join Cyndi Darnell for an evening of easy discussion, joy and most importantly pleasure as she shares with you why pleasure matters and how making sexuality a priority is no longer a taboo – but an essential part of holistic self-care.
Suitable for people of all genders and orientations. Cyndi is an active member and supporter of the LGBTQ and alt sex affirming communities.
New Paltz, New York
Friday Feb 21st
Join internationally renowned Australian clinical sexologist Cyndi Darnell for an introduction to why pleasure matters in clinical work for all health care providers.
email INFO@INFINITYMENTALHEALTH.COM to register.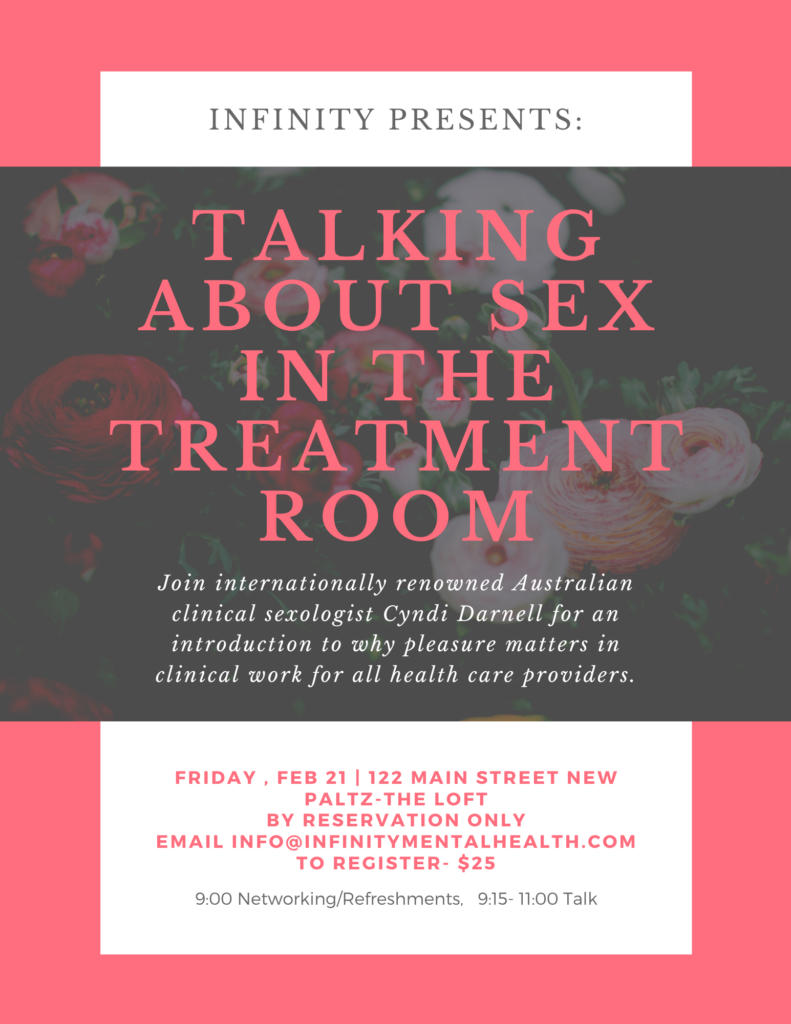 London UK. March 2020
Queer Desire Pink Therapy UK clinical conference will bring together some of the leading practitioners in the field of therapy and clinical sexology and explore what is considered to be one of the central organising drives of our lives.
What happens when there is too much or too little desire? What if our passion and desire dries up as we age? What if our partner's desire for us causes us to feel nausea? Join us to find out!
ALT SEX CONFERENCE friday may 1st. 2020
The AltSex NYC Conference is a forum designed to disseminate information in a respectful, sex positive, and affirmative manner, including but not limited to kink and BDSM, polyamory and consensual non-monogamy, non-binary identifications, and non-traditional relationship and kinship structures.
The conference organizers and presenters are experts and professionals currently working clinically, teaching and conducting seminars, and/or conducting much needed research on the populations that have historically had access to minimal support and understanding of their lifestyles, behaviors, and relationship structures.
Sacred Sexuality: Infinite Possibilities for Ecstatic Connections
14-19 June 2020 at Omega Institute
Rhinebeck, NY
Co-facilitated with Barbara Carrellas
Explore, embrace and expand your authentic, ecstatic sexual self. Learn to confidently embody pleasure, understand desire, celebrate playfulness and enjoy infinite erotic possibilities through Tantric practices, mindfulness, discussion, movement, sound and breath. Learn how pleasure complements soulful self-inquiry. Discover how integrating eroticism into spiritual practice sustains our vision for a more heart-centered, connected world.
You'll have permission to bring your whole self to sexual exploration which emphasizes consent, boundaries and risk-taking. When we feel confident bringing energy, presence and intention to our erotic practices, a world of pleasure opens up.
Online Pleasure School
Here you will find an abundance of online sex therapy courses and relationship therapy classes within the Online Pleasure School. So many of us get no sex education, limited sex education or simply do not know how to integrate the information we find about sex online. Many of us have no one to talk to about this stuff and some of us don't feel comfortable even discussing this with our partners. There is still a stigma about seeing a sex therapist or asking for help because we are expected to just magically know how sex works, as if sex is natural and everything we need to know gets downloaded by magic with no effort on our part at all. But none of this is true. Just like learning to paint, draw or cook, we must learn from someone who knows more than we do at least to get us started on new techniques.