Case Consulting, Mentoring & Supervision
support & guidance with sexuality for professionals
About You
You want to be the best practitioner you can be. But when it comes to sex, pleasure and eroticism you have questions. Sometimes you struggle with cases and how to bring up clients' sexual needs, feelings and desires. Sometimes you just wish there was a trusted, credentialed source you could go to for the latest, evidence-based or contemporary theories on sex, sexual pleasure, healing and sexual trauma. Sometimes you wish you knew how to bring up sex with your clients and co-workers.
Sex is an extremely important part of our lives – whether we have it, do it, or not. It's also frequently overlooked in training programs for health professionals from counselors, coaches, psychologists, social workers and therapists, to body workers & yoga teachers to MDs and physical therapists.
Whether it's stigma, oversight or simply cultural discomfort, health professionals do not get adequate training in human sexuality. It's still considered to be an extension of reproduction (guess what? - that's not why most people have sex) and even then, pleasure is taken out of it. Its conspicuous absence in clinical training means it's easy to be tricked into thinking it doesn't matter, or worse still, that it's 'natural' and requires no knowledge at all.
It's this same cultural dismissal of sex that lies at the heart of how poorly it's handled by the media, institutions, governing bodies, health professionals and policy makers alike. The lack of training and expertise leaves us ill equipped to really meet the needs of our clients and communities.
How Mentoring Works
You don't necessarily want to be a sexologist, but perhaps you have some occasional questions regarding how to approach your clients around sex and intimacy.

Maybe you'd like ongoing sexological guidance with your clinical work, but don't want to do a full sexology program or can't make the financial & time commitment to a formal sexological certification course.

Perhaps you are a trained and certified sex therapist, but discovered that the training you received just didn't go deep enough, nor targeted the skills you need, for the range of clients you really want to work with, in the ways you want to work with them.
Or you're an accomplished clinician in your own right, who recognizes the limitations of traditional talk-therapy and wants to learn more about how the body, sex, trauma and society intersect in an empowering therapeutic, erotic, systemic healing context.

Or perhaps you're an accredited somatic sexologist and want to get some guidance on how to work emotionally with couples struggling, or how to counsel people around their emotional processing of sexological bodywork, porn consumption or somatic sexological trauma therapy. When big feelings come up for our clients, we need support in managing them.
I've designed my mentorship offerings to meet you where you are at. Tell me what you need, and we will tailor your sessions for you.
Consultations can be purchased as a single session as needed for both small groups (4 people or fewer) or individuals. 5 people or more, let's consider a workshop.

Individuals can dive deep and purchase a reduced rate package of 5 sessions.

All sessions are via Zoom video.

Fees, hours & scheduling info is listed on the FAQS
Who this is for:
Therapists, life coaches, sex coaches, medical professionals, body workers, sex workers and soon to be qualified / licensed clinicians working in private practice or other clinical settings who wish to specialize in intimacy work, emotional / healing sexuality and adult sex education

Graduate students in the above professions who are looking to gain more confidence and skills in providing sexological guidance both to individuals and partners in relationships

Social workers, clinical psychologists, MDs / GPs, mental health / pastoral counselors, school counselors, academics, nurses, massage therapists, acupuncturists, naturopaths, nutritionists, dance teachers, yoga teachers and personal trainers who would like to gain clinical skills in working with human sexuality

Options for small groups and group practices available also. Many people like to get a small group of colleagues together (4 or fewer) to share fees among them.
Benefits of Mentorship:
Increased clinical confidence in introducing sexology into your work

Establishing professional values around sex and the human condition

Encouragement, guidance and support in navigating the stigma of introducing sex into clinical and healing work.

Gaining insight into the struggles people have with human sexuality and the erotic

Influences from Narrative therapy, Gestalt, humanistic counseling, DBT, ACT and trauma-informed somatic, sexological practices in a sex-positive context

Confidence in working with couples experiencing mismatched desires including kinky sex practices and open relationships

Support in creating training programs and structuring online courses in sexuality & relationships for clinicians and lay people

Affordable options for gaining trusted clinical wisdom without the cost & commitment to an entire degree/diploma/certificate. Where funds are limited, you are invited to gather a small group of colleagues together for sessions.
I am passionate about helping clinicians to develop the skills they need to confidently work with sexuality (without having to be a sex therapist), and strengthen their ability to serve individuals, couples and groups through mentorship and professional consultation.
My original training is in counseling and psychotherapy, so I am familiar with the strengths and shortcomings of these professional caveats and expectations. Similarly, I am aware that the training offered in our therapeutic disciplines, do not support the intersections of modern sexology, contemporary relationships and the ever growing field of somatics and trauma therapy as they relate to the body, sex and pleasure.
My globally renowned expertise is in useful, adult sex education, sexual counseling, healing sexuality, sexual trauma and creating & sustaining relationships of all kinds. I teach newly emerging and established clinicians interested in sex therapy all around the world. I teach lovers how to respect the erotic within themselves in order to witness and revere it in others. I teach people how to create and sustain meaningful erotic encounters for their own relationships or for the health and well-being of others. I also work with individual clients to help them improve the overall quality of their relationships.
Witnessing The Erotic & Deepening Intimacy
I have been working with sex, pleasure and the erotic for over 20 years. My clinical approach is warm, intuitive, direct, educational and privileges the wisdom of the body to create nourishing sexual encounters and intimate relationships whether solo or partnered for all ages, genders, orientations and faiths. My rich understanding of intimate, relational issues, their origins, best-practice approaches and creative forward thinking interventions embeds the latest clinical research woven into my extensive experience in working with issues of human sexuality in private practice around the world. In working with me to develop your confidence to work with diverse clientele, you will feel supported, challenged, and engaged while gaining profound insight into your own sexual relationship to yourself and the world. This is crucial in working with sexuality.
Our Work Together
Our process together begins with us getting clear on your goals, vision and helping you understand your own experiences first. We'll talk about your work, why you do it, what you're struggling with, the client base you serve and how you want to grow.
Our sessions will include a combination of skill development, practices, homework and techniques for introducing sexuality into your established clinical work. Throughout our time together, you can be assured of guidance, support, encouragement, and practical wisdom for:
Getting clear about your services and specialties

Establishing goals within your work

Identifying your client base

Embracing your values as a sexuality expert

Developing skills to broaden or clarify your audience and range of expertise

Support in creating and offering online content to your audience

Guiding you toward greater learning & resource development

Professional counseling / debriefing about challenging clients

Support for decision making / professional development

Troubleshooting, exploring processes and finding solutions to sustain your work

Encouragement, insight and inspiration in areas where you may be stuck
"...the sex counsellor or therapist cannot withdraw into a purely objective
position. The sex counsellor always remains involved as a person. The counsellor
himself or herself is the therapeutic instrument. "- Piet Nijs
I'm Cyndi Darnell, internationally renowned clinical sexologist, sex & relationship therapist,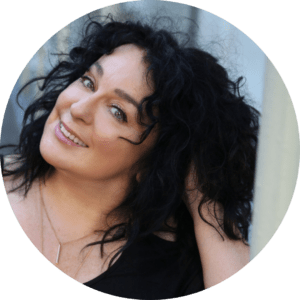 coach and human sexuality educator. My work has been featured around the world on TV, radio and print media including international publications like The Washington Post, New York Magazine, O-The Oprah Magazine, The Huffington Post, The Guardian, Sydney Morning Herald, Vice, Mind Body Green, Bustle, Cosmo and so many more.
I have spent over 20 years studying and exploring human sexuality, pleasure, connection, emotions and relationships, (not to mention having my own fair share of experiences along the way). I have run successful private practices in Melbourne, Australia and currently New York City to a diverse and accomplished, global clientele.
With multiple advanced degrees, clinical & popular publications, training and collaborating with some of the world's greatest thinkers and doers, plus a wealth of experience, I have been called the 'expert's expert' in the realm of bridging the spaces between the clinical, the somatic and the erotic.
Like with anything worthwhile, if we want to master something, we need to invest in it. To learn it. Practice it and dedicate some time to it. Sex is one of those things. This is why I am here.
I am super excited about these offerings and I look forward sharing my knowledge and expertise in a world that needs pleasure now, more than ever.