...when love is just not enough
Your sex therapy and relationship coaching sessions with me are grounded in the fundamental belief that pleasure, sex and relationships are an essential part of a healthy life. Your consultations are highly personalized for your unique situation. As a highly trained and sought-after sex therapist and relationship counselor, all of my knowledge, wisdom and experience is at your disposal, including therapeutic discussions and techniques, proven strategies for increasing and exploring pleasure, tons of scientifically-backed sex information and education, plus skills development to support you in relationships, communication, emotional and mental processing.
The essence of our work together is the rich, embodied integration of body, mind, and heart. We'll look at what's getting in your way, we'll bust a few myths, and help you take action and create a program for your lifestyle, personality, time frame, ability, resources, and health.
You'll love the gentle, compassionate yet powerful approaches I use. Enough therapeutic connection to feel safe & held, enough scientifically-backed education and guidance to stop you floundering and just the right amount of coaching, encouragement and permission to get you up & out of your funk.
Whatever your relationships status, age, orientation or desire – working with me is a rich and fulfilling experience designed to align what you want, where you want to be, and how to get you there in the most effective amount of time.
REASONS YOU MIGHT WANT TO WORK WITH ME:
Individuals
Erection problems / erectile dysfunction
Orgasm problems (too much/too many/ not enough/not at all)
Desire & libido difficulties
Arousal difficulties
Reconnecting to pleasure after abuse
Ejaculation problems
Navigating online dating
Discovering sex & dating after divorce
Exploring sexuality, pleasure & aging
Lack of knowledge/confidence/skill
Explore deeper and more connected sexuality
Learn about Tantra/spiritual sexuality
Struggling with sexual confidence/body image
Concerns about porn consumption/seeing sex workers/ attending sex parties/hook-up sex
Unpacking infidelity
Alternative approaches to sex practices
Exploring sexuality/orientation /gender identity
Coming out/changing identity
Painful sex
Adult sex ed for the 21st century
Exploring troublesome turn-ons & turn-offs, fantasies & mental/emotional health
Understanding/support for problematic/erratic sexual behavior (sometimes called sex addiction)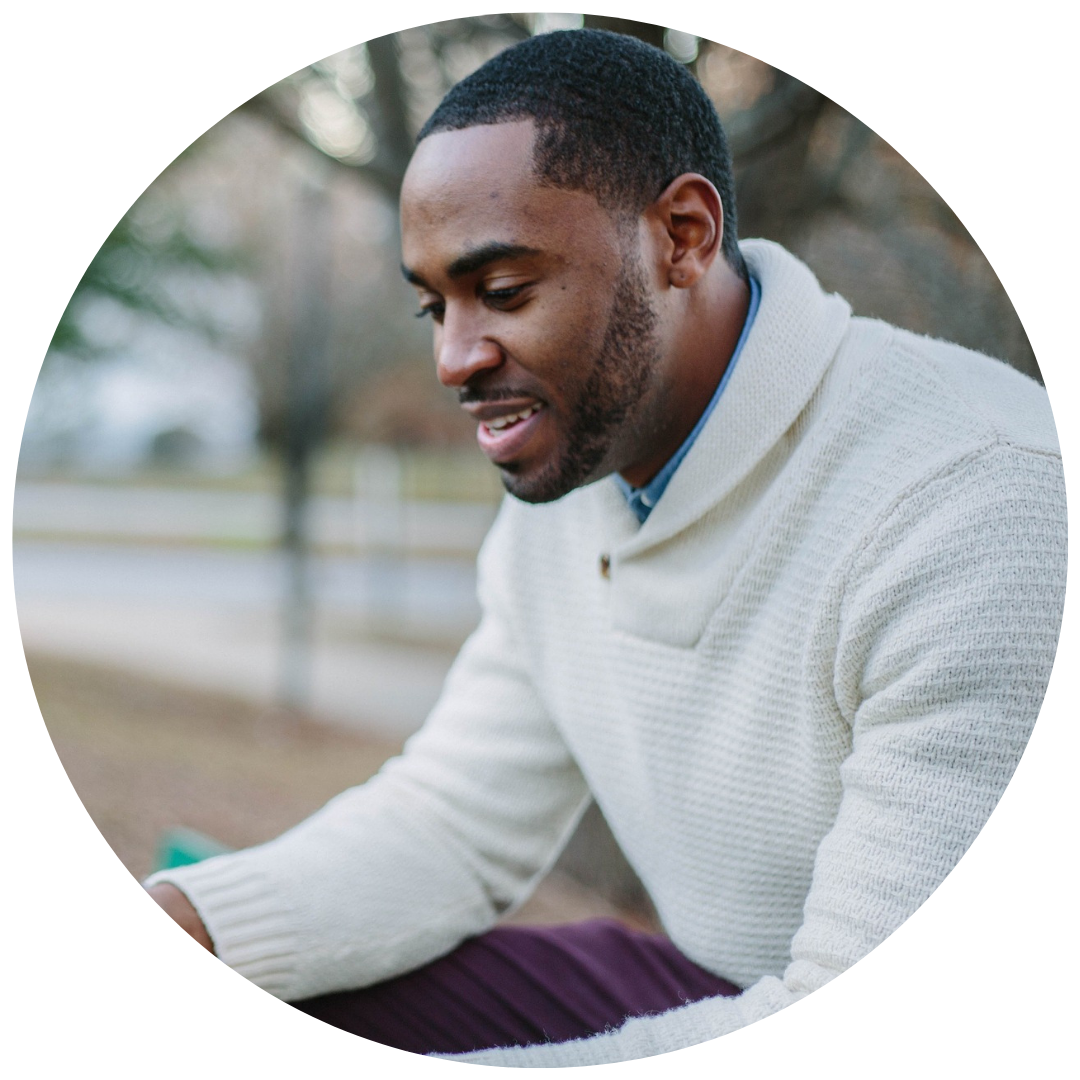 Couples / Relationships
Reinvigorating a long-term relationship

Working through relationship difficulties
Dealing with boredom in relationships
Managing your sex life
Making time for fulfilling sex
Improving communication
Dealing with differences in libido
Dealing with changes in aging
Processing difficult emotions including betrayal, hurt, jealousy & anger
Dealing with changes in a relationship
Exploring function/dysfunction and satisfaction
Exploring open relationships and non-monogamy
Exploring kink and alternative sex practices
Starting and ending relationships
Learning about your lovers' body
There are three ways to work with me:
DEEP DIVE SESSIONS
I offer traditional style in-person or online sex therapy & relationship coaching and consulting to individuals, couples or polycules
in Manhattan

& via encrypted Zoom video online.
Check out this handy tool to see the time difference between your location and New York City.
You (and your partner/s) can join me for inspiring, change-oriented and useful sex and relationship consultations weekly or biweekly.
We start with a 5 sessions to establish our rich relationship, help you dive deep and get you on track.
Full day/weekend intensives available upon request.
Contact me to set up a FREE introduction & inquire about fees and sliding scale options
What Happens?
First and foremost we identify your hopes and your problem/s then we work toward solutions. It's amazing how many people try to change their sex/lives/relationships without first establishing the incentives or problems. I offer specialized perspectives on topics most clinicians are not trained in or shy away from. Unlike a lot of more traditional approaches, I help you reduce the mind / body split and get connected to your body, your senses and the birthright that is your erotic self. You were born this way and our work is designed to take you back home. I use various talk techniques as well as somatic (body-based) and emotional experiencing techniques as the tools for change. There is no explicit touch involved.
Sessions are focused on the here and now to help you develop skills and confidence where you need them most. Sometimes we look at history where knowledge from the past is holding you back in the present, but mostly we look at where you are today and where you want to be. I draw on a profound range of ideas, up-to-date clinical research and useful, transformative physical, mental and emotional practices to help you create a meaningful understanding of sex, pleasure and relationships in your life. If typical talk therapy leaves you feeling like you're going in circles with no action, you'll love working with me. We chat, we laugh, we talk about big stuff and practice incorporating new ideas, practices and ways of dealing with old problems. You'll likely get homework to try and with your commitment, changes can happen pretty quickly.
The benefit of a small, bespoke practice is the premium service offered and support between sessions. Quick fixes, 'hacks' and endless talking are simply not going to cut it in these contexts, so you can be assured of the quality and laser-focused attention you are getting.
locations
Face-to-face sessions are by appointment only in lower Manhattan or Union Square - depending upon availability.
Do I want Deep Dive or Lite & Easy?
Deep Dive is for people
who may be new to sexuality and relationship work
or have tried regular therapy but seek more
who are serious about change
who are curious, comitted and ready to explore
who want more from life, sex and relationships
who have the time, dedication and resources to dive deep
Lite & Easy is for everyone else.
How many sessions do I need?
People start seeing a change after the first session – generally 10-20 sessions is common. Our work together is short-to-medium term. We will co-create a therapeutic connection and really invest in getting you the change you seek. After you feel you've gotten to where you want to be in your own time, you're welcome to stay as long as you like after that. In between sessions, you will have access to me via email and text, so you will feel fully supported all the way. Many people enjoy the ongoing relationship. It's important we are a good fit and I am as particular about you, as you are about me. Our initial clarity call allows us to explore this and your intentions more fully.
30-minute initial video clarity call to help us get clear on our work together (free).
Packages of 5 x 90 min sessions for individuals and couples - 3 month expiration
Couples / Individuals intensives case-by-case
lite & easy
coaching-on-demand
Busy people need flexible options!
Coaching-On-Demand offers you a lite & easy way to work with me when scheduling regular sessions is too complicated.
Lite & Easy Coaching-On-Demand gives you the support you need, when you need it with minimum interruption to your life.
3 options
You choose from 3 tiered monthly options.

Silver - 1 hour video call + unlimited voice support
Gold - 2 hours video call + unlimited voice support
Platinum - 4 hours video call + unlimited voice support.
No minimum committment
Your video calls are scheduled according to your tier.
Shift between tiers as required before the start of the next billing month.
Invoiced via Square on the 1st of each month.
Cancel anytime.
How it works
We begin together with a 1 hour scheduled Zoom call where I discover where you're at, where it hurts or feels stuck, and where you want to go next.
We start to create a vision for the sex, life and relationships you want to have.
We keep in touch in real time on Voxer, a voice messaging app. As you go about your week, you ask your questions, share your insights and get on with your life, knowing I am right there with you.
Leave messages any time of the day / night. Any time zone.
Monday-Friday 8am to 5pm EST, I reply to questions or offer encouragement and we work through your experience and insights together until our next video call.

You get your time back
You gain momentum
Your confidence grows
You get wisdom and guidance right when you need it. No waiting around for our next video call.
Just like having a personal sex coach in your pocket.
Prefer scheduled sessions?
Check out the Deep Dive option above for a more traditional approach.
EMAIL SEX COACHING
Don't want the hassle of dealing with times, bookings and appointments? Just have a basic question you want to be answered? I got you covered too!
More affordable and
faster than face-to-face
or video consultations, email coaching is a great and efficient way to get the information you seek from a trusted and reliable source.
How it works
Use the purchase link here to buy your email sex coach exchange. This fee is good for one full exchange. That means one email from you and one very thorough response from me including tips, ideas, links and suggested materials to get you on your way.
Once processed, you and I will receive an automated email confirming your purchase. It's super important your email address is correct - one wrong letter means I cannot reply to you. I will then send you a form where you can ask your question. This form is simple and designed to help you really get clear on what you are asking so you can get the most value from the exchange.
Within 4 business days of completing the form, you will receive my reply; specific, tailored and full of ideas and suggestions.
It's really that easy!
Payments are all billed in US dollars from Life and Soul Inc.
*It's important to note that email consultations are not nor are intended to be a replacement for clinical psychotherapy. The nature of email consultations may be therapeutic and beneficial, but it is not considered nor offered as therapy of any kind. In my role as a qualified, clinical sexologist, I offer suggestions and knowledge based on clinical research and best practice approaches.
**These exchanges are not offered with the intention of being intimate, explicit nor erotic. No judgment, that's just not the service I am providing here!
***Advice about domestic violence, abuse, and other such violations, chronic mental health issues or suicidal ideation are not suitable topics for email coaching. Instead, find a face-to-face therapist or social worker in your area to assist with this.
PRIVATE CLIENT TESTIMONIALS
My partner and I were very pleased to have the opportunity to meet and work with Cyndi Darnell. While Cyndi is a professional in her field of work and knowledge, her bubbly personality, soft and nurturing approach, yet modern and straight to the point fun sessions ensured we felt safe, comfortable and relaxed during our time working together.
Any skepticism, doubts, and uncertainty we were experiencing at the beginning of this 5 session course quickly disappeared with Cyndi's help, as we learned, embraced and felt emotions and experiences we didn't even know we were missing. She was with us every step of the way, our sessions were completely professional, no sleaze or discomfort. If anything Cyndi's personality shone through and made us feel we had known her for years thus enabling us to focus on ourselves easily.
We feel because of Cyndi, we have been able to bond and connect deeper, not just emotionally but also sexually. Through techniques taught to us together, we experience more gratifying and intimate lovemaking. Cyndi's sessions are very therapeutic, self-discovering, emotional and stimulating.
We without hesitation recommend Cyndi Darnell to everyone! Couples or singles. Cyndi will teach you and help you find that something inside yourself that you don't even know was missing.
– Sam
Thank you, Cyndi, for all your help. We had no idea what to expect going into our first session but we were thrilled with all the new knowledge that you taught us. It was definitely an eye-opener for both of us. Your fun and easy going personality really made us feel comfortable and relaxed.
Thanks for a life changing experience!
– Anna & Carl
Sessions with you gave my partner and me a safe space to openly discover and discuss the hidden pains lurking in our relationship, airing them before they festered any longer. I most appreciated your particular brand of honesty and felt you were speaking my heart's language, with restraint and emphasis where required. We had complete confidence in your knowledge and experience, but more importantly, felt a trust in you to care for both of us equally – a firm yet warm and respectful care to help us speak easily and listen intently so that we could gradually move to a place of new understanding. I've just returned from a weekend with my family (a usually challenging space which triggers my shame buttons) and feel our sessions have helped me be more authentic, present and closer to all the people I love. A big sincere thank you for being just what we needed when we needed it. I strongly recommend anyone wanting to learn more about their sensitive buttons and erotic mind to get in touch with you. It's quite possible we will see you again soon!
– Mia
Things have been on the whole great after our sessions with you. The sessions led to very productive discussions about emotional and organisational labour divisions in our relationship which was impacting our sex life. But really, even though it was only one exercise you gave us to do, we practiced it and it has helped immensely in opening up discussions about mental blockages, giving and receiving energy and pleasure, self-esteem, body image, and working around bodily trauma. So thank you very much, we are on more of a productive path sexually than in years, or ever really.
I believe we will be back in the future as we figure out more and need guidance as necessary. But for now many thanks for your knowledge and work with us.
– Ronette and Ted
Thank you for your awesome workshop! It was fun, engaging, and gave me lots of tools to use when I feel like I'm getting stuck. You helped me rediscover my inner fire! I can't recommend you highly enough.
-K.
Sometimes in life, you don't know what you don't know. Cyndi guides and teaches you things about yourself & life that you may not have anticipated and you're so much better for it. She's a wise, warm wonder woman.
-Lil
Thanks, Cyndi for setting me on a path of exploration and allowing me to enjoy myself and my partner
– Tam