Why Do Break Ups Hurt So Much?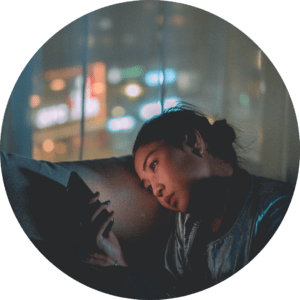 Many of my articles talk about creating and sustaining nourishing relationships, but today I want to talk about transitions and endings.
To my mind, how a meaningful and significant relationship ends, is as important as how it begins.
When a significant relationship has run its course, some of the pain we experience is about letting go of your own history, your shared story. A part of yourself ceases to be in the same form. This is its own special kind of grief. Grief both for what was and also for what never came to fruition. This is true of long term relationships but also some of the briefer, but heightened connections – where our hopes and desires were thwarted before they even began.
Break ups of relationships mark a shift in energy, a change of pace. Going back to a time where you are responsible for more of the parts of your life you may have outsourced to another or with another. This is because falling in love involves fantasy, especially romance fantasy. Romance culture really invites us into scenarios where we escape the tedium of daily life into a world of pure imagination. We create scenarios inside our heads of what a life together might look, feel and be like. Through this practice we assess our potential lives together. Can we actually imagine ourselves with this person – in a significant way? For a significant amount of time? Together you bond in those fantasies, desires and imaginings. Bonds are made in those threads of stories and meaning making. So when a break up happens, those stories are surrendered, the bonds severed and this is heartbreaking for us.
Break ups lead us to reassessing our identity. This is sometimes why people get tattoos, lose /gain weight, change their hair, jobs, homes, move overseas or some other drastic shift into how they present to the world. Shuffling the pieces of identity around after a break up is how we reclaim parts of us that were perhaps never expressed or parts that have only just come to light. The disorientation of breaking up makes room for new life to emerge. The light coming in through the cracked glass of our histories invites us to see and experience ourselves differently.
We create the opportunity to explore the notion of a new way of being in relationship with the world around us. "Who am I now?" Now that I touched love and it touched and transformed me, for better or worse, I am a new version of myself without this person/s by my side.

Preferred Stories
Several years ago I spent a couple of years delving deep into Narrative Therapy, (so deep I acquired a Masters degree in it,) an Australian style of cognitive inquiry therapy that invites us to reframe stories from our lives and create new, double, triple or more meanings. It's a process that invites us to remember that problems we live with are not only singular stories – they are textured narratives, like prisms that offer us so much more than the single story we may be left with at the end of a relationship.
If you are hurting in a relationship break up – try this:

What is one of the favorite imagined future stories from your relationship?

What did you hope to feel from that situation?

Who did you get to be? What parts of you were brought forward in that context?

What did you like about those parts?

What does that suggest to you about what you value? What you hold dear? What matters to you in life?
Now imagine yourself fully living that part of the dream. Where your values are embodied and you are able to experience that part of yourself.
Here's the good news – that part you hoped to embody – is still with you. The relationship may have ended but your opportunities to be more of yourself have not.
How can you bring elements of that life into the life you have now?

What parts of your life support and nourish those values?

What might you need to do to move closer to embodying that part of yourself, no matter who you are in relationship with?
The answers to these question are a pathway to healing for you. Sadness is part of this – not bypassing pain, but reorienting to what matters.
Go easy, go gentle.