Sex Therapist | Couple's Counseling | Life/Sex Coaching
Stop Struggling

Start Loving
NYC & Online
Sex, When You Don't Feel Like It
The Truth About Mismatched Libido & Rediscovering Desire
From the Vatican to Vegas, From Disney to PornHub, we've been tricked into believing love and sex are like a hand in a glove, though few of us experience them that way.
Discover what creates satisfying sex and more importantly, how to keep it that way.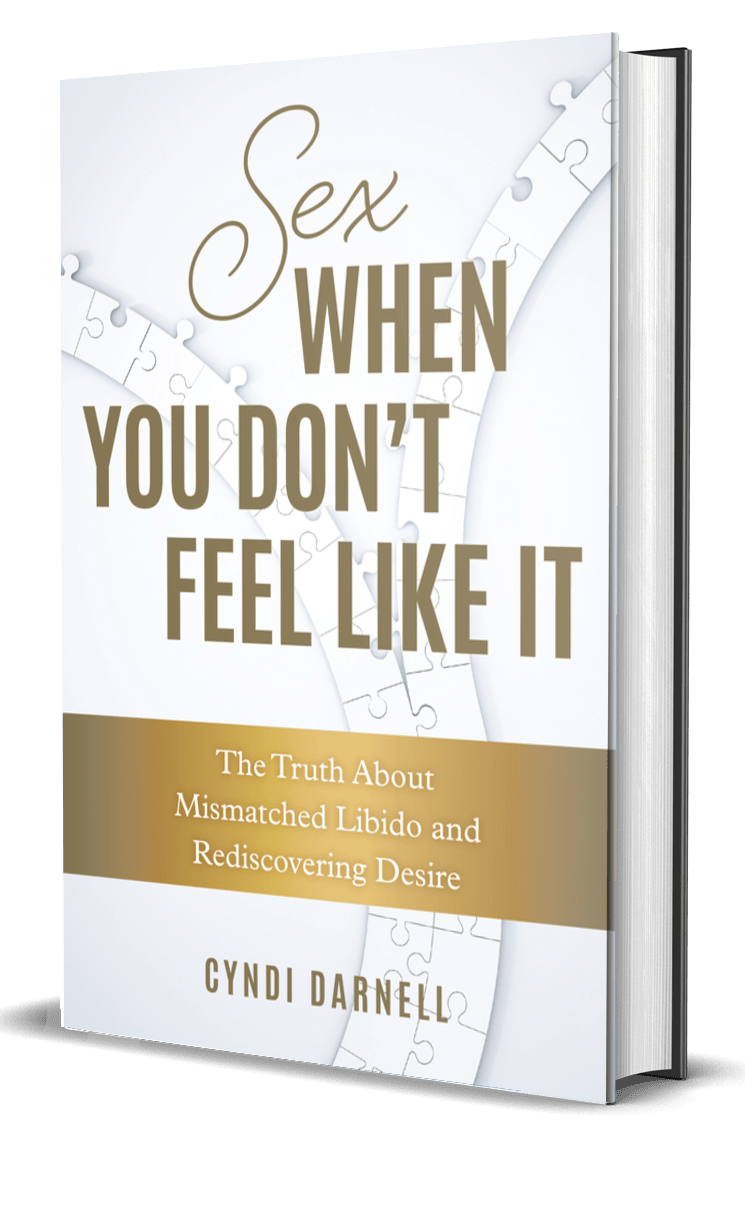 "Cyndi Darnell is a national treasure, a truly stellar, creative, intelligent dynamo of a sex and relationship therapist. She is refreshingly authentic, down-to-earth, wise, witty, and genuinely passionate about helping others discover their own unique, rich, and consciously aware sexual and erotic self." - David Ortmann
Create A Life Worth Loving
If you're struggling with life, intimacy, relationships or sexuality, you've come to the right place.
Turn your life around to create the confidence, relationships, freedom, pleasure, intimacy and passion you long for. Easy connections, less struggle, deeper intimacy and great sex are right around the corner.
A psychotherapist by training in my native Australia, I am a certified sexologist, qualified sex coach, sex therapist & couple's and relationships counselor offering:
counseling & coaching for individuals / relationships / sex therapy

support for healing sexual trauma

family of origin work

somatic sexology

online courses

couple's intimacy retreats in New York

online video consulting around the USA and worldwide.
I serve individuals, traditional couples & people in open, polyamorous, kinky and non-monogamous relationships with my affirming, compassionate and no B.S. approach.
LGBTQIA, straight identities & all faiths welcome (including no faith).
Sex Therapy, Relationships Counseling & Sex Coaching
Everyone needs support in creating and sustaining meaningful lives, strong relationships , empowered communities and great sex. Join me in-person in NYC or online via video from anywhere in the world.
Online Courses
Programs for individuals and partners who want to experience more pleasure, joy and empowerment. Learn how your body works, how to manage changes in intimacy and differing drives, increase connection, learn massage techniques, overcome performance anxiety, increase communication and so much more.
"We - without hesitation - recommend Cyndi Darnell to everyone! Couples or singles. Cyndi will teach you and help you find that something inside yourself that you didn't even know was missing." – Sam