Talking to Kids About Porn
Porn is often blamed for complicated sexuality, but the truth is, as a society we have never really been comfortable with sex. We don't discuss it meaningfully, we certainly don't teach it and when it does hit the headlines, it's usually from a place of alarm rather than reverence for its majesty.
As a sex and relationship therapist couples counselor, my work is exclusively with adults. The majority of themes I address are topics that stem from a lack of knowledge about sex and a lack of experience in managing complex feelings in and out of relationships. Many adults find these topics hard to navigate so it's no surprise young people struggle with this too.
Sex is everywhere but despite this we have only become better at watching it than talking about it. From music videos to fashion mags and online porn, sex is rife in popular media, but rarely in our discussions in relevant or useful ways. In short, we lack the social skills to discuss sex meaningfully. The trickle down effect is we panic in response to our feelings about porn - and we have to learn (and practice) more helpful ways of dealing with them.
One of the most frequently asked questions I get in my public work as a sex educator is about porn's influence on young people and their accidental (or deliberate) consumption of it. Often it's the porn that gets blamed for existing rather than recognizing as consumers we have control over how we engage with it. In truth, porn is not new and doesn't seem to be going anywhere any time soon. What is new though, is the caliber of porn being made and young people's access to it, despite its intended audience being strictly adults. Sex education, our collective emotional processing skills and our public conversations haven't caught up with the changes needed to help young people process what they are seeing, thinking and feeling; living in a world of adults titillated by sex [1] but lacking the skills to discuss it.
Sexual imagery and sexual practices are not inherently 'a problem', but rather something our values and sex education will determine.
The problem is that our alarmist responses to the rapid increase in porn consumption combined with our tricky relationship with our stress-induced emotions, can be a source of personal discomfort which affects adults, young people and their relationships with each other.
While a one size fits all model for sex education will never work, a nuanced, age-appropriate and culturally sensitive approach is best. For example, in Australia some schools offer useful and relevant sex education while the vast majority do not. We know from history that prohibition doesn't work and only drives desires and curiosity underground, so banning porn and limiting sex education quite simply, just doesn't cut it. Research has shown that young people benefit most when reliable information about sex is accessed from a variety of sources, not just school [2]. With this in mind we are then obliged to fill the education gaps.
Young people's curiosity about sex suggests that they're becoming aware and interested in it. This presents a wonderful opportunity to be able to discuss not only the birds and the bees, but also human relationships. The onus is then on adults to help young people process what they're watching; rather than dumping it in the 'too hard' basket, or reducing the complexity of sex and relationships by insisting that sex only occurs between long-term partners, particular genders and not friends or casual acquaintances.
Talking about sex is a life skill and one that requires a gentle, consensual approach. Below I have outlined some steps you can draw on to begin the process if you are concerned that you or your child has seen something that they are struggling to make sense of or want to discuss further.
Approach
Start by asking them how they felt about what they saw
Learning to process feelings is a life skill and they are never too young to learn to process emotions. Processing emotions involves a few key steps:
Name the feeling Being able to name an emotion makes it more manageable and less intimidating. Some common emotions might be; confused, excited, scared, disgusted, intimidated, intrigued or weird. If naming an emotion is too hard, try identifying a sensation: butterflies, tingling, hot, nervous, maybe even aroused. Sensation is often the body's way of communicating a feeling that language has no name for.
At times feelings are unpleasant or uncomfortable This is totally normal. When we panic in response to discomfort, problems / miscommunications can arise. Try staying calm and acknowledge the emotion, allowing it to be there, no matter how awkward. Remember that emotions always pass.
Monitor your own response
Young people (like adults) respond to a variety of communicative cues. Although language choice is important, tone expresses emotion, especially judgement and anxiety. No one likes to be judged or be the source of someone's anxiety and young people are no different. Be aware of your own emotional state before talking with them as it could do more harm than good if you have unresolved or disturbed feelings around porn yourself. Any reservations and judgments about their behavior can be conveyed in your voice, so be sure to process your own feelings before sharing with them. (See step 1 above). If you find this difficult, you may like to see a sexually aware therapist who is able to help you process your own discomfort discussing sex.
Encourage a dialogue, not a monologue
By being part of the conversation, people (of all ages) feel more included in the discussion. Guidance is the key, not judging! You'll get a much better response when your child feels involved and valued.
Allow the conversation to be led by their maturity level
You may like to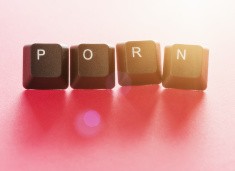 steer the conversation into areas such as:
The 'action movie' nature of some porn (i.e. professional porn stars are stunt people, professionals in their craft and not everyone can do or wants to do what they do, just like in action movies).
What is omitted from a lot of porn (unlike real life) such as the negotiation, the consent, the physical and emotional preparation of the performers and the relationship between the performers. Bear in mind that consent is fluid and extends beyond words alone [3].
Conversations around how the body works from a sex and pleasure perspective, not a reproduction perspective. After all, anal sex for example, needs a whole lot more learning than just 'stickin' it in'.
A lot of porn portrays very stereotypical gender roles which do not always fit across the board. Not all men want to be givers / doers / active and not all women want to be receivers / recipients / receptive. Allowing for discussions of gender, orientation and sexual diversity can help with this.
Lots of different body types and colours are beautiful / sexy / attractive.
A lot of heterosexual porn does not always acknowledge / show women's pleasure.
Porn is made for the eyes, not the body. It is designed to look amazing (just like all visual media), not feel amazing! In its essence, it's entertainment, not education.
Porn can be fun, but it's not a substitute for sex with another person whose company you enjoy, nor is it a comprehensive guide to what real sex is like.
Young people stumbling across and watching occasional porn is a normal part of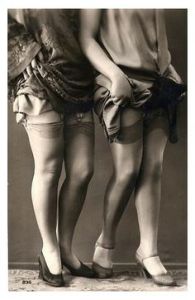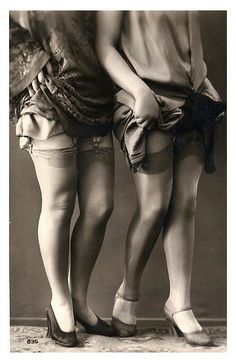 exploring a burgeoning sexual curiosity. Despite the ease of access these days, kids have been finding Dad's Playboy stash in the garage for years! Admittedly, the content of what they're seeing has changed (and certainly requires processing for minds that are not ready to comprehend it yet) but their curiosity has not. Your child is not damaged or set on a path of destruction if you find them showing a little interest in porn or anal sex; gay, straight or otherwise.
As adults we are obliged to model a healthy relationship with sex and sexuality in our lives. After all, young people learn not just from school, but from those around them. By allowing honest and respectful discussions about what they saw and how they felt, young people will feel more inclined to discuss their feelings with you. You'll be in a much better position to keep tabs on what they're doing if they trust you with the truth.
[1] According to Perrin et al (2008) 25% of all internet searches are for sexually explicit material. Perrin, C et al. 2008. Health Education's Role in Framing Pornography as a Public Health Issue: Local and National Strategies with International Implications. Promotion & Education, 20(1), pp. 11-18.
[2] (Kirby, D. The impact of schools and school programs upon adolescent sexual behavior. The Journal of Sex Research. 39: 1 February 2002. 27-33)
[3] http://www.theguardian.com/commentisfree/2015/mar/09/young-people-lessons-consent-sex-relationships-education