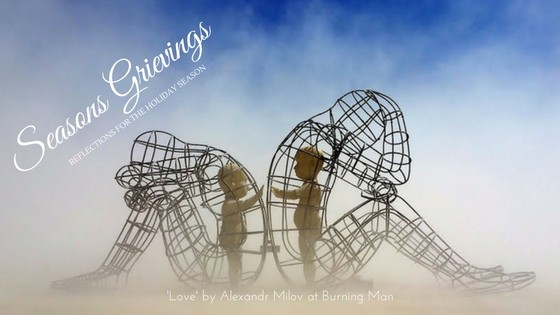 This holiday period is packed with mixed emotions for me. This time of year can be a soothing balm for those with loving connections or cruel rub of salt in the wound for those whose lives do not match the seasonal Hallmark card of the perfect family or the perfect relationship.
No other time of year stings as much as this for so many of us. If you or someone you know struggles at this time of year, I hope my message offers you some solace.
At this time I year I always have an 'enforced break'. Few clients make bookings and thus, my paid work dries up for 3-4 weeks until life resumes in mid-January. I enjoy the time off although it takes a bit to wind right down. It gives me time to reflect on the year and also to take stock of how I feel, something I must remind myself to explore regularly when I spend much of my time being acquainted with what I think or what I need to do.
This year has been hard for many of us, myself included.
There have been some triumphs; I travelled, I taught internationally, created an online learning program, I met some great people and had some amazing adventures. But much of it has felt hard, harder than usual – and from this place, I want to lift the stigma of having to pretend the holidays are always a joyous time. For many of us they are simply not. They are anxiety inducing, stigmatising and lonely. They are a time that we tolerate in order to survive.
Many years ago I started dealing with the mixed emotions I have about these holidays by leaving Australia – a tradition I have maintained to this day. (In fact as I write this I am in southern India working on completing my book manuscript). Getting away from Australia helps me connect to what matters to me and also reminds me to be grateful for what and who I have and what I have created back at home. Last year I had the good fortune of spending time in London with Hayley, my longest standing, enduring relationship and who is in the true sense of the word, my family. And this year I have chosen to spend it alone – feeling, doing, thinking and writing.
A few weeks ago an old childhood friend of mine died. It was unexpected and sad.
I spent the initial mourning period taking care of my friend's brother, sitting with him in his very visible and palpable grief. We both sat, talked and cried. It felt grounding to do that. Riding the waves of sadness, regret and frustration together. I spent the following week weepy, finding it difficult to sleep, breathe and even walking was heavy and slow. Grief is such an overwhelming feeling and although inconsistent in it ferocity – its presence lingers, especially at this time of year.
For those of you grieving a loved one right now – I want to let you know I see you.
For those of you in the descent of a painful break-up – recent or ongoing – and riding the grief that brings, I see you.
For those of you 'unpartnered' and living with the stigma that single people must endure in a society obsessed with coupling-up, I see you.
For those of you for whom the word 'family' means shame, pain, isolation, trauma, being diminished or invisibility, I see you.
For those of you sitting alone – with your wounds and your triumphs, I see you too.
It's not so much the strain of 'being alone' (we may manage that well enough), as it is the stigma that surrounds aloneness at this time of year. Being lonely, being grief-stricken, being 'singled' (feeling stigmatised for being single) or feeling isolated in your life carries the ancient weight of human shame that transcends age, gender, culture, race and orientation. Being an outsider has been used as a tool of torture by humans since time began. And it becomes most paralysing for those in the eye of the hurricane at this time of year.
The trouble is as a society we have such a narrow view of what constitutes worthiness, love or even family for that matter. For a species as hard-wired for connection as we are, accessing it can be fraught. The social hierarchies of nuclear family over friends, and partners over singles means some people's personal circumstances are rewarded and celebrated while others are quietly forgotten. For those of us embodying our own pain and grief, being spared the kindness of attention from our immediate community merely because we do not fit under the label of partner, parent, child, sibling is difficult, especially at this time of year. Know it is not your fault. We have simply adopted a set of values disguised as love – that apply to a few, but neglect many.
This post is just to sit with you, where ever you are at and acknowledge that I see you.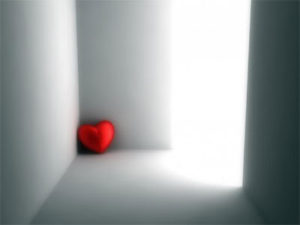 It's uncomfortable at best and intolerable at worst. This post is for you. Remember that. You may find it helpful to reflect on three things that happened this year that you are grateful for. Even if it was continuing to take care of yourself despite the upheavals. Sometimes allowing ourselves to feel gratitude amongst the other emotions broadens our perspective and offers some respite.
For those of you with the good fortune to be surrounded by those you love, like and enjoy – savour it. It's a gift. It is rare. It is special and it's delicious. If you have some love to spare, as a gesture of kindness call someone you haven't spoken to in a while, invite them for a catch up or remind them you appreciate them. It may mean more to them than you could even imagine.