5 Star Coaching Offer for Couples
Let me take you from where you are to where you want to be…
Many couples seek guidance to expand, deepen and enhance their sexual and intimate relationships.  My Private Couple's Coaching Intensive has been developed to offer an elite, premium and exquisitely tailored personalised service to lovers ready to take the next step in their intimate connection. The program has been developed specifically for couples / partners who are ready to embark on a journey into erotic freedom.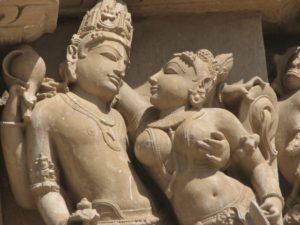 If you are
looking for ways to reinvigorate your sex life
keen to learn more about creating WHITE-HOT sex
craving the freedom to really experience your erotic potential in a safe and totally private environment…
then this ultimate gold star package is perfect for your needs.
You will be introduced to the secrets of what makes sex connected, passionate and invigorating. You'll learn new ways of exploring your and your lover's body to enhance connection and eroticism. Contained within a safe environment, you will learn how to bring out the best in your sexual expression by practicing trust and honoring boundaries.
What Will You Learn?
You and your partner are invited to dive into 5 unique components of deep exploration of erotic connection. Each content module builds on the previous and includes a combination of theory and variety of techniques to help you get out of your head, into your body and get the most out of your sex life.
The content modules are delivered step-by-step and include:
Part 1 – Waking up from the Sleep: Understanding your Body & Eroticism
Part 2 – Conscious Touch & Breath – Savouring Your Lover
Part 3 – Introduction to Full Body Orgasms
Part 4 – Exploring Mindful Eroticism
Part 5 – Energizing Sex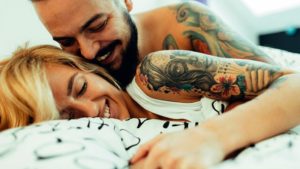 Each content module is uniquely delivered to meet your specific needs and level of experience. Beginners will be gently introduced to new concepts and techniques while advanced players will have an opportunity to reframe their knowledge and experience, explore blockages and distractions and enjoy a rich and visceral day of erotic exploration under my guidance, care and undivided attention.
Who is the Private Couple's Coaching Intensive for?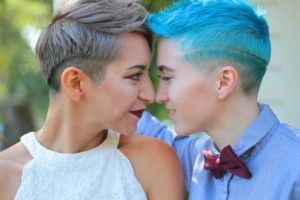 The Private Couple's Coaching Intensive is for couples who are really ready to commit to expanding their connection through erotic and sensual growth. It is perfectly suited to couples who have a deep love and respect for  each other and are ready to take their sensual connection to a new level of bliss and erotic potential. Whether you're new to erotic exploration or looking for private tuition and guidance for you and your lover with an experienced sex coach, these sessions can be a great gift to yourself , your lover or for those about to celebrate their nuptials / commitment.
The  Private Couple's Coaching Intensive is an individually tailored program to ensure your privacy and my full attention, giving you the freedom to really experience your erotic potential in a safe and totally private environment.
"My partner and I were very pleased to have the opportunity to meet and work with Cyndi Darnell. While Cyndi is a professional in her field of work and knowledge, her bubbly personality, soft and nurturing approach, yet modern and straight to the point fun sessions ensured we felt safe, comfortable and relaxed during our time working together.Any skepticism, doubts, and uncertainty we were experiencing at the beginning of this 5 session course quickly disappeared with Cyndi's help, as we learnt, embraced and felt emotions and experiences we didn't even know we were missing. She was with us every step of the way, our sessions were completely professional, no sleaze or discomfort. If anything Cyndi's personality shone through and made us feel we had known her for years thus enabling us to focus on ourselves easily.We feel because of Cyndi, we have been able to bond and connect deeper, not just emotionally but also sexually.Through techniques taught to us together we experience more gratifying and intimate love making. Cyndi's sessions are very therapeutic, self-discovering, emotional and stimulating.We without hesitation recommend Cyndi Darnell to everyone! Couples or singles. Cyndi will teach you and help you find that something inside yourself that you didn't even know was missing." – Sam
How does it work?
You are invited to spend a full day with me as I lead you and hold you and your partner on a journey into profound sensual connection exploring:
the secrets to what makes good sex great
how to connect to yourself and your partner
how to turn on your 'turn ons' and turn off your 'turn offs'
how to build and sustain erotic energy
understanding the potential of friction and power
techniques for embodied, conscious sexuality
playful risk-taking and techniques to overcome blockages
the effectiveness of activity, receptivity & surrender
and so much more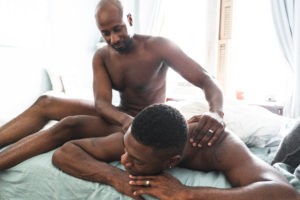 This premium service is strictly by appointment only.
You and your partner get the luscious program delivered just for you, guaranteed to change the way you experience eroticism and connection and giving you the tools to keep it that way!
More than just 'spicing up your sex life', this program navigates not only the skills you need to go there,  but also the confidence to be able to stay there and be present in your erotic, sensual power!
For more information and to enquire about scheduling a time please email admin[at]cyndidarnell.[dot]com (or use the contact link below) to enquire about how these sessions can work for you and your partner or as a gift. Include Couples Coaching in the subject line to be answered appropriately.
This is my ultimate offering to lovers of all genders, orientations and levels of experience. I look forward to hearing from you.
Who is not suited to this program?
This program is not for couples who are in emotional trouble, experiencing frequent arguments or are in medium / long-term crisis. Couples harboring deep resentments, profound communication troubles or on the brink of separation are not advised to attend this program without couple's counselling first. While the content of this program can be profoundly healing, there is a requirement that couples are in a stage in their relationship where they are willing and able to connect at a basic level. If you are interested in couple's counselling you can read more here.