The effects of mindfulness on health and well-being are well documented and celebrated. Its ability to reduce anxiety, sleeplessness and the effects of negative thinking are profound. What is lesser known is its effectiveness when applied to intimacy and pleasure. One of the greatest inhibitors to experiencing pleasurable sex and intimacy is not 'doing' it, but the uncomfortable feelings and thoughts that get in the way of enjoyment. Anxiety, shame, fear and distraction along with pain and numbness are the most common reasons many women experience a lack of connection to their sensuality and desire.
Multiple studies have shown that women of all ages (including women recovering from gynecological pain and cancer) have reported significant benefits from practicing mindfulness in order to regain their relationship with intimacy. The proven results from the effectiveness of mindfulness strategies in working with women's intimate self-experiences indicate that such programs offer relief where other interventions simply fall short.
Download long form Intimacy & Mindfulness program information to distribute to your networks or the short form mindfulness & intimacy flyer here.
Who is this for?
 This program is designed for the needs of women of all ages and backgrounds who have an interest in understanding their sexuality and learning techniques to support them in making changes to increase their intimacy skills. Mindfulness has been proven effective for women living with a wide range of conditions including:
vulval pain / numbness
arousal difficulties
penetration difficulties
past trauma
difficulties with orgasm
desire difficulties
enjoying pleasure and intimacy
This program is pitched at beginners, so no prior knowledge or experience is necessary.
All women of all orientations including trans women are welcome. The group numbers will be limited to ensure consistency and familiarity.
You will have the opportunity to learn how to:
Connect Better
Ever find yourself staring blankly at others or have no idea what they're saying? If you're feeling disconnected from yourself, your partner or your community, mindfulness helps you reroute your attention for deeper connections and fulfilling relationships.
Reduce Tension
There's lots of evidence these days that excess stress causes illnesses and pain. Mindfulness decreases tension and creates opportunities for more ease, with a particular focus on intimacy and sensuality.
Understand Your Discomfort & Anxiety
Physical and emotional discomfort is a fact of life, but it doesn't have to rule you. For many women this is increased when it comes to intimacy and sexuality. Mindfulness can help you reshape your relationship with complex feelings and experiences.
Declutter your Mind
It can be frustrating to have your mind stray off what you're doing and be pulled in too many directions at once. Practicing mindfulness hones your natural ability to focus and connect with the things you want to connect with, including intimacy.
Transform the Inner Critic & Brain Chatter
The chattering, distracting inner voice can wreak havoc on intimacy. The inner critic's judgment and perfection seeking can be devastating to live with day in and day out. Learn its motivations and begin to transform your relationship with it.
Download the long form Intimacy & Mindfulness program information or short form mindfulness & intimacy flyer to distribute to your networks.
How Does This Work?
We will meet for 6 weeks on Wednesday evenings at 7.30 for a 7.45 start and finish at 9.30. The venue for this workshop has stairs so you will need to be able to navigate stairs. Future programs may be conducted at other venues without stairs.
We will combine traditional mindfulness techniques with modern approaches to intimacy and well-being that engage the body, mind and heart. Based on successful outcomes of similar programs in Europe and North America, this course will blend ancient knowledge with evidence based practices that get excellent results. We do this through sharing information, appropriate sexuality education, practice and discussion.
Because this is a beginners' class you can feel safe in the knowledge that everyone attending will be at a similar level or background; meaning we will all be in it together. Mindfulness teaches us about the interconnectedness of all things. The benefits of practice in a group mean that we can learn from each other and take inspiration from each others' knowledge and experience. It also means that our practice extends into the lives of others. By paying attention to what matters, we are also better equipped to pay attention to how our lives affect those around us and how we are affected in turn. The overflow from such practices can be transformative in ways that are far greater than merely ourselves alone. Such practices help us feel more at peace with our friends, families and broader communities too.
You will learn and practice the techniques and be invited to complete activities for home practice as well. During each session there will be time for reflection and group discussion on your progress.
There will be
no nudity
no explicit touch
and a strict confidentiality code in place for all participants to ensure as safe a space as possible.
Logistics
Venue – Carlton. Exact location advised with payment.
Group numbers limited due to space restriction and to ensure effective interaction for all.
Dates: Beginners. Level 1. Feb 15 – March 22 – 2017.
Time: 7.30 for 7.45 – 9.30pm
Cost: $360 inc GST includes take home videos plus worksheets
Enquiries email admin(at)cyndidarnell(dot)com
TERMS & CONDITIONS
Registration confirmation: on receipt of payment
Cancellations more than 30 days prior to the event: A 50% cancellation fee applies.
Cancellations 14-29 days prior to the event: A cancellation fee of 25% of workshop price will be refunded.
Cancellations less than 14 days prior to the event: No refund. Full fees apply. Absolutely no further correspondence shall be entered into.
Transfer of registration: Registrations can be transferred in full to another participant on notification to Cyndi Darnell in writing.
About Cyndi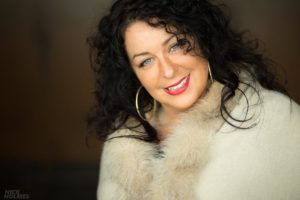 Cyndi Darnell is one of Australia's leading sex and relationship therapists and sex educators. She is also a renowned public speaker and world leading expert on sex and sexual anatomy; having created the widely heralded Atlas of Erotic Anatomy & Arousal series. She has been featured in every major newspaper in Australia and been resident Sex Therapist on the ABC television series Luke Warm Sex. A pleasure enthusiast, Cyndi is passionate and skilled in working with all kinds of people around sex, sexuality, relationship and intimacy issues.
Download long form Intimacy & Mindfulness program information or short form mindfulness & intimacy flyer to distribute to your networks.